How do I submit my assessments?
Login to our website

www.shankarmahadevanacademy.com

with your registered username and password




Once you have logged in, select the option "Assessments" below the option "Classes" to view the assessments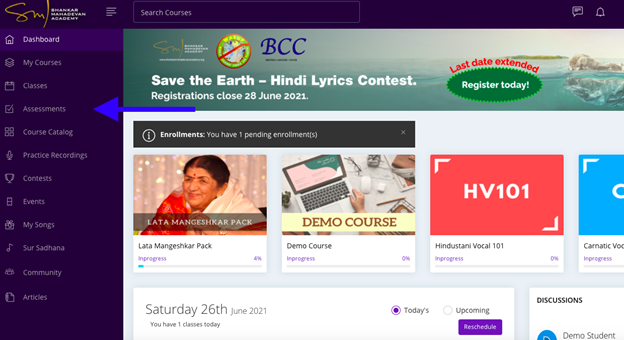 Select the "Start" button for the assessment which you wish to submit




Once selected, you will be led to the window shown below where you will get to know the Marks associated, no. of questions as well as for instructions. Please select "Start" button once again in this window




Some assessment questions require you to enter a text response. Please enter your response and submit your response by clicking the button "Save"




Depending on the question, if you have to submit an audio response, please follow the instructions below :




Once this page is selected, you will be asked for Microphone Access Permission for our website. Please click the allow button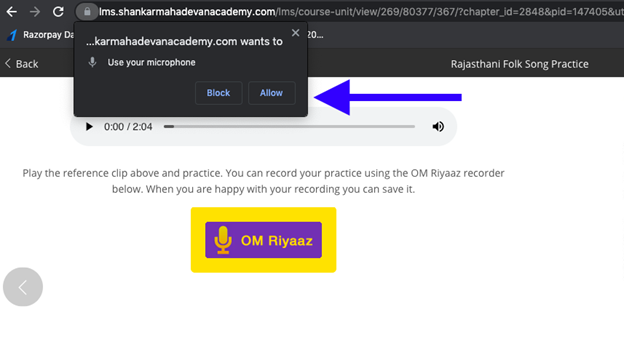 Once you have allowed the Microphone Access, click on the "OM Riyaaz" button which will lead you to the Practice Recorder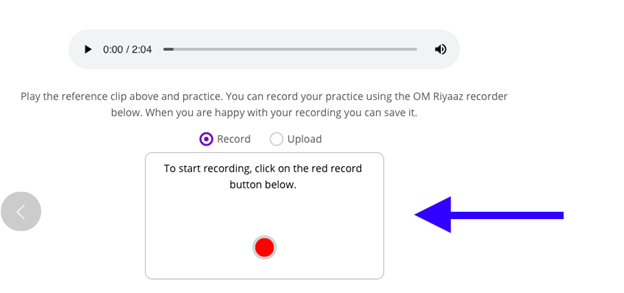 You can either upload a recording or record using the recorder.




For Uploading the file, please choose the Upload button for selecting the file to be uploaded. File formats supported are .mp3,.m4a,.wav. The maximum file size allowed is 20MB




The file to be uploaded should be stored on the device




Please select the file stored by using the option "Choose File"




Once the file is selected, please click on the Upload Button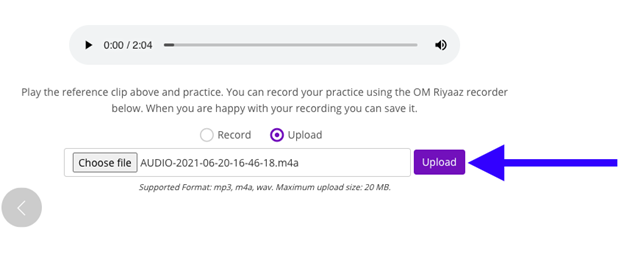 This will ask for a confirmation of submission.



Please select "Save" if you wish to save the recording.




Post Saving, you can submit by clicking the Button "Submit"




For Using the Recorder, please select the "Record" button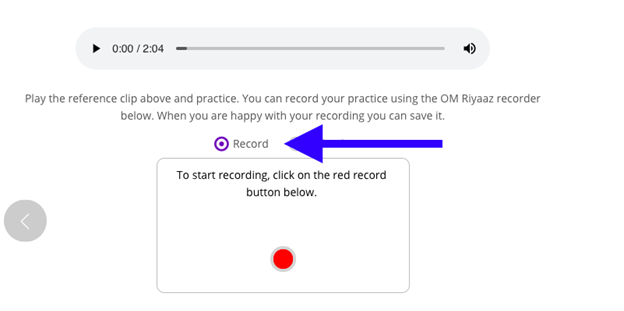 Once selected, please press the red button to start recording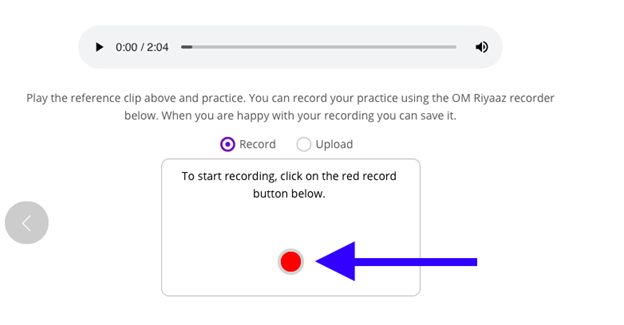 If you wish to pause the recording, press the pause button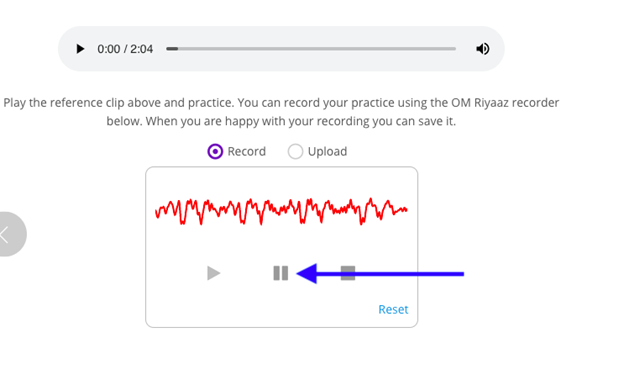 Once paused, you can listen to the recording by pressing the Play Button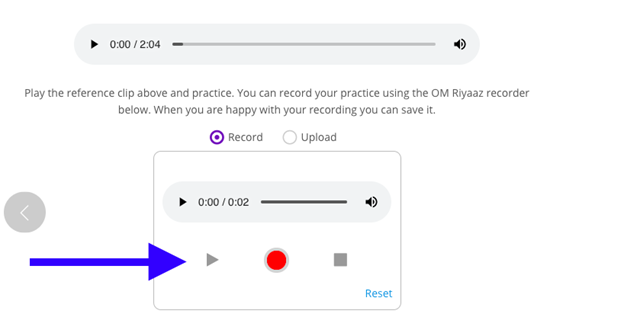 If you are satisfied with the submission, please press the "Stop" button to "Save" the recording.




Post Saving, you can submit by clicking the button "Submit"




Please reconfirm your choice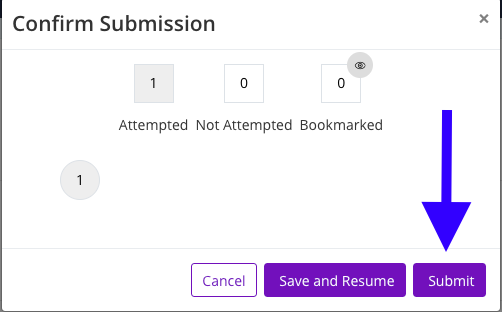 If you wish to reset the submission and submit again, please press the reset button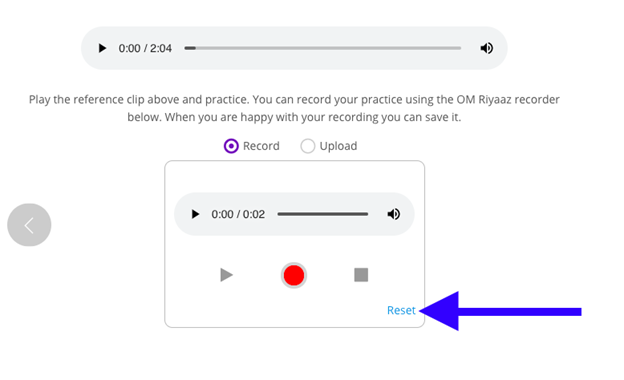 If you wish your resume the submission later, please press the button "Resume Later" on the top right hand corner




This way an assessments can be submitted




Still can't find an answer?
Click here
to submit a ticket.
(Use Student Name & Registered Email Id only)