How can I enroll into a course?
Once you have selected your course, please click on the "Enroll Now" button in your course page to start the enrollment process.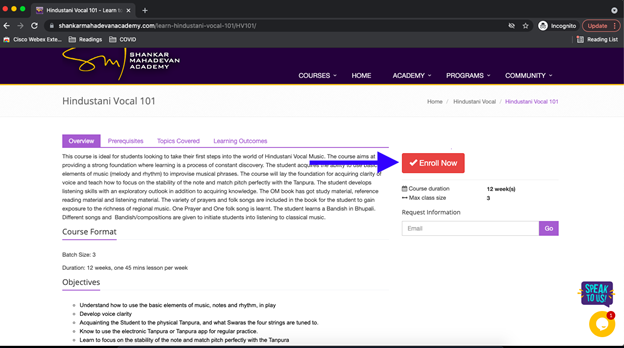 Select if the student signing up for the course is a child (less than 14) or an adult (above 14)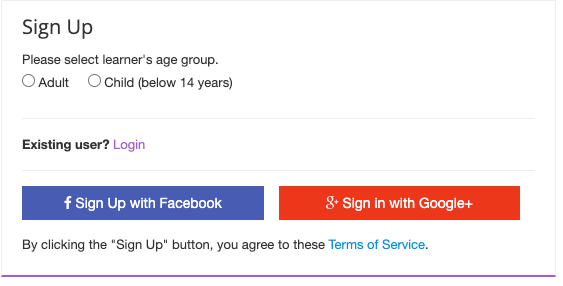 Register yourself by creating your student account. Please note, the student name should be the name you wish to see on your certificate

Next, select your convenient time. We have rolling admission i.e. there are no fixed terms for classes to start. You may select a schedule based on your convenience.




Please note, once selected, this schedule will remain the same throughout the duration of your course. Check the timezone in which your schedule is appearing if you are signing up from outside of India.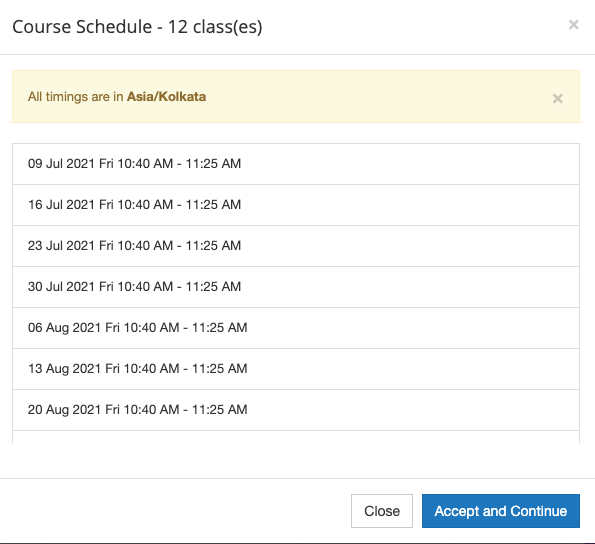 Finally, review and pay course and registration fees. You also can purchase "extras" such as "Download Class Recordings", "1-1 upgrade" and "Access using Shankar Mahadevan Academy learning app". Please note that all extras are optional purchases.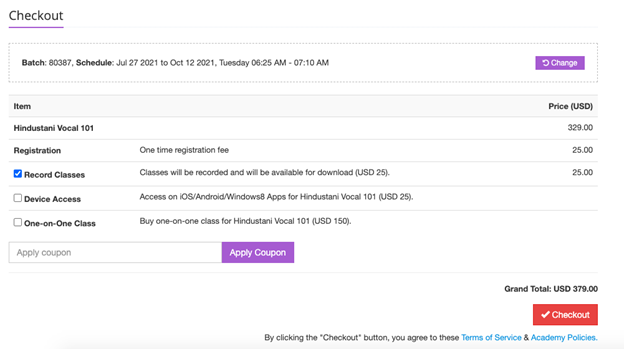 Click on "Checkout" to be redirected to the payment page.



Contact Us:
Need more info. Click here to get a call back from one of our counselors.